Joe Manganiello has revealed what Deathstroke's next movie will be – and it may come as a surprise.
As many of you would know, Deathstroke himself, Mr Joe Manganiello, attended Oz Comic-Con in Melbourne over the weekend. As if that hectic wasn't enough, Joe happened to drop a bombshell about his next appearance as the infamous Slade Wilson on the big screen.
No, not the Justice League sequel, or even the promised Deathstroke movie. Manganiello's Deathstroke will also be featured in the second instalment of Suicide Squad, which is tentatively due to be released in 2019. And that's not all.
While I can't tell you how much screen-time Manganiello's Deathstroke will have, I can confirm he will be facing down against Will Smith's Deadshot.
Let that sink in.
The two have gone head to head many times in the comic book world, including a five-day battle in Tom King's The War of Jokes and Riddles in which the pair were 'unfortunately well matched'.
The duo also famously compete for the title of the 'World's Greatest Assassin' and attempt to fulfil the contract for Batman in the Arkham game series.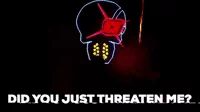 Whether the storyline is entirely new or nods/pays homage to a known favourite, there's no doubt this showdown will be one of the focal points of the Suicide Squad sequel.
Many fans were underwhelmed by David Ayer's 2016 Suicide Squad, in particular the choice of villain in Enchantress (though I'm confident many wouldn't have minded Delevinge's prolonged, evil hula-dance).
With the exception of Margo Robbie's standout performance as Harley Quinn and a few flash-in-the-pan moments, most felt the film wasn't what it could have been overall.
The promise of a showdown between Manganiello's Deathstroke and Smith's Deadshot is sure to rekindle fan's faith. Ladies and gentlemen, I think we may have been heard.
So how are we able to bring you this news?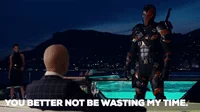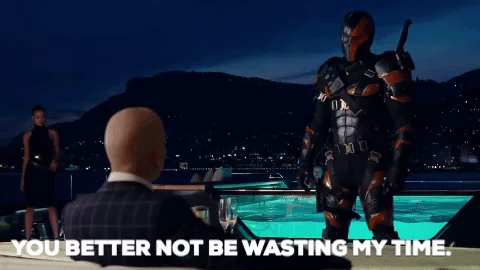 Digital Fox's own Lucas Pearson, (AKA "Badge", or @Badge3D_ on Instagram) had been working tirelessly on his Version 2 Deathstroke for two months in the lead-up to Melbourne Oz Comic-Con, often tagging @joemanganiello in his progress posts.
The day before Melbourne Oz Comic-Con, the unthinkable happened: The man himself posted one of Badge's earlier images (of his Version 1 Deathstroke).
On day one of Comic-Con, Badge suited up and made his way to get a photo and autograph with Joe.
I spoke with Badge about his experience:
"As soon as I walked in, Joe was like 'Whoa, hey – you're the guy from Instagram!' He also took the time to take a few photos to make sure we got it right."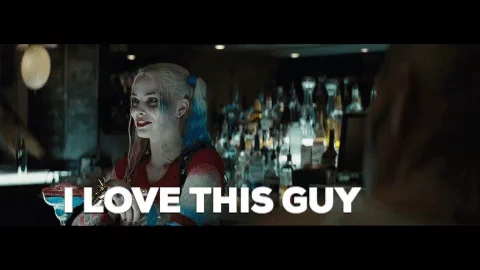 Badge's V2 Deathstroke is modelled on Joe's own costume, based on the few images available from his teaser in the end-credit scene of the first Justice League film. Joe even signed off his autograph with 'the other Deathstroke'.
Badge continued:
"He is such a great guy, what a boss… I said 'I know you can't say much, but what can you tell me about your next appearance as Deathstroke?'" Joe replied "Suicide 2, versus Deadshot".
So there you have it. One huge piece of fan news, one down to earth celeb, and one very happy cosplayer. I call that the stuff geek dreams are made of.
The news of Deathstroke in Suicide Squad 2 has us very excited. A less happy bit of news is Shadowhunters' cancellation. We sat down with lead star Katherine McNamara, who shared a heartfelt thank you message to fans of the series.