So, it seems at Digital Fox I have been happily relegated to writing mainly about Star Wars (which is actually brilliant), and what a lot of things I have to cover.
I should really get an assistant, just for Star Wars, because there is literally a tonne of stuff to wade through. Anyway, the Force has awoken, and here we are.
So, as we know Rian Johnson is the named sole writer and director for Episode VIII, and what a job it is huh? Having to re-write The Empire Strikes Back. I kid, I kid, I actually don't mind if they do that, and they probably will. It worked so well for The Force Awakens so who would complain? After all, the reason for Star Wars' brilliance was the perfect, engrossing story and escapism, so why not tell it again in a different way and keep the fans happy. Low risk, high reward and all that.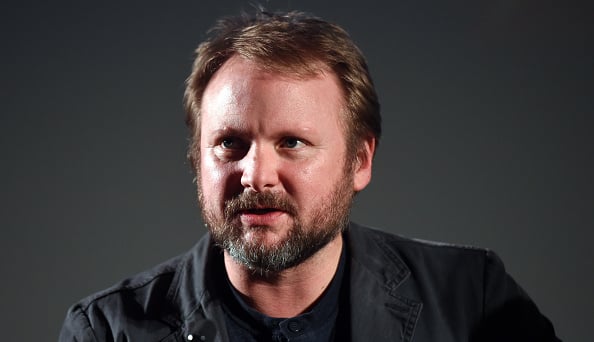 You can see from my downloaded Apple TV iTunes special features that the start of the film appears to be exactly where it left off, on that lovely green and plush island, and Mark Hamill's Instagram page definitely, maybe, confirmed this.
Now, to the biggest reveal, and a potential leak.
Making Star Wars gave us a few potential spoilers and they are intriguing, particularly ones which suggests Rey may get injured at the hand of Kylo Ren during a mega battle between those two and Luke and the rest of the Knights (sounds like Luke is going to be pretty badass), but heck, I won't spoil it too much for you, you can just click on that link if you want to read more.
It suggests to me that it's more in line with Empire Strikes Back as we thought where Luke lost a hand to another masked guy.
Look, none of this is much to go on, and if you search around you can see leaked photos of sets and some blurry images of the Millenium Falcon, but in all honesty Disney are doing a terrific job of keeping this under wraps, as they should do.
One, absolute nugget though is that the rumours of the film title, which is…. well, actually there's about a hundred flying across the net, but my personal favourite is: Fall of The Resistance. Foreboding yes?
Wow, that was a quick run through, but in a nutshell, we're going to see much more of the Knights of Ren, Kylo is pretty mad and gets a piece of Daisy and Luke is Yoda.
Is that enough to keep you going for a while? Didn't think so… But patient you will be.