It's a rare event, even in 2017, to find a show that ticks every single feminist box you could imagine, but Amazon's newest original series 'The Marvellous Mrs Maisel' makes it seem like an easy feat.
Sometimes, it feels as though tv creators struggle to understand that women can be a whole variety of things; countless Hollywood actresses have commented on the small selection of roles available, and these roles very rarely include multi-dimensional women. But, finally, we have at least one female character we can all admire: The Marvellous Mrs Maisel.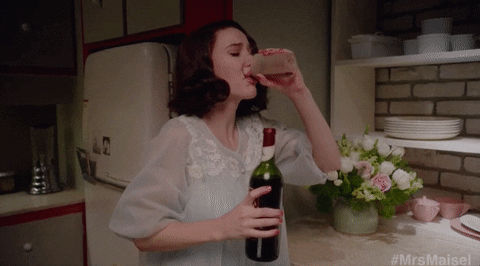 Created by Amy Sherman-Palladino (who also created Gilmore Girls- further proof that she, at least, understands that women can be a myriad of things), 'The Marvellous Mrs Maisel' burst onto Amazon's streaming service in late November, and is already receiving rave reviews. The 8-episode first series is hilarious, heart-warming, and delightfully entertaining.
The season revolves around Miriam 'Midge' Maisel, wife of Joel and the mother of two (quite odd) children.
Rachel Brosnaham shines as Midge, who is the definition of a 1950's upper west side Jewish housewife (think poodle skirts, perfectly coiffed hair, and the ability to gently bribe with briskets) in her huge apartment with her perfect family. I realise that, initially, this sounds decidedly anti-feminist (let's be honest, the 1950's aren't exactly known for their pioneering feminism), but Midge only has this perfect housewife persona for a small fraction of the pilot episode.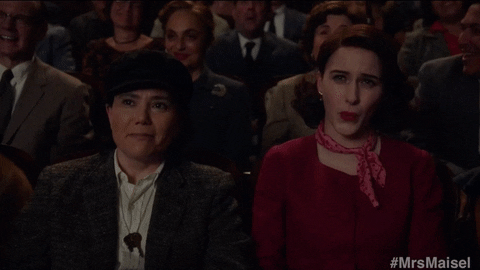 After her husband Joel (who, I must admit, is incredibly irritating and failing miserably at his dreams of becoming a stand-up comedian) abruptly leaves her, Midge sheds her perfect persona in favour of getting drunk on a bottle of kosher wine and performing a hilariously scathing stand-up act. After this shining moment, the series follows Midge's leap into the comedy world and her attempts to embrace her newfound independence.
Truthfully, 'The Marvellous Mrs Maisel' is incredibly refreshing. Midge is, somewhat unknowingly, a bit of a feminist icon. She sheds the housewife stereotype in favour of doing something she loves, and her stand-up scenes are effortlessly hilarious.
And yet the fact that she is clearly drawing on her feelings of confusion and distress surrounding her broken marriage makes her character lovable and relatable; every woman has gotten drunk and made scornful remarks about their ex, albeit not on stage and not so hilariously.
Midge's newfound independence alters every aspect of her life, from her relationship with her parents to her own ideas about the world.
It's incredible to finally watch a series- a comedy series, nonetheless, a genre which is traditionally fraught with men- that propels a strong female character into a new world, allowing her to break out of her comfort zone and prove that women can be whatever, and whoever, they want to be.
Although Rachel Brosnaham positively shines throughout the entire series, the success of 'The Marvellous Mrs Maisel' is not singlehandedly down to her. Sherman-Palladino (who, I have discovered, is just as effortlessly entertaining as Midge) has truly pulled herself back from the failure of the ill-fated 'Bunheads' and is back to her 'Gilmore Girls' best. She admitted to The New York Times that she tasked herself with writing every single one of Midge's stand-up routines, which is no easy feat, considering that every single one of Midge's scenes in the comedy club is laugh-out-loud funny.
Overall, I think that everyone- and I mean everyone- should set aside a day to binge-watch 'The Marvellous Mrs Maisel'. It's funny, relatable, raw, and emotional, and is a must watch series.
I, for one, can't wait for season two!